Dodge Challenger in Calgary, AB
Practicality is over-rated. Nobody dreams about being practical. We want fun, excitement and a car that will make the hair on your arms stand up on end. Calgary, meet the Dodge Challenger. In our car line-up, it's the MMA fighter raised on AC/DC and the habitual breaking of rules. It has the power, performance and personality to make any drive a soul-recharging break from the monotony of daily life.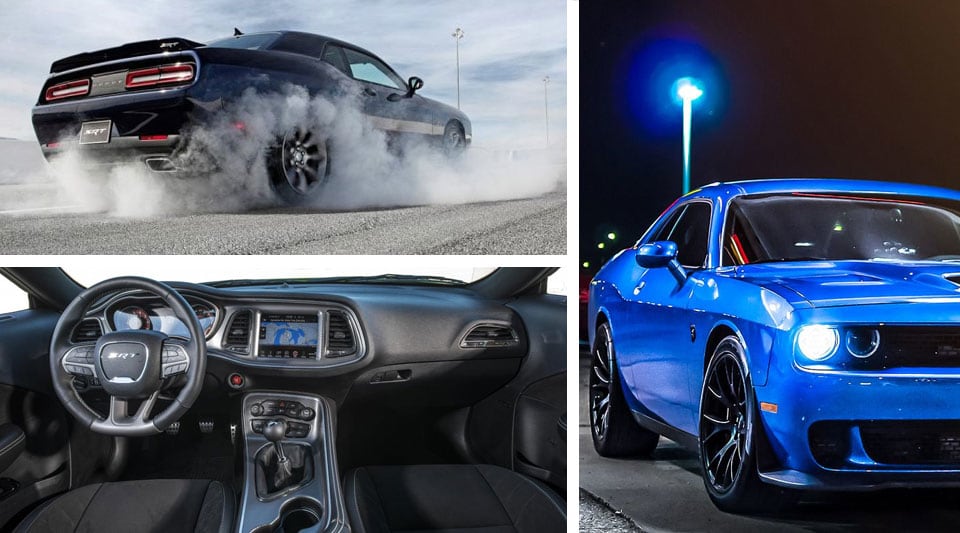 The Classic Reborn
I love the discussion of how the modern muscle car doesn't compare with its classic counterpart. You're right, it doesn't. It's better. I love classics too, but encyclopedia's are classics, I prefer their modern version - Google. With the improvements
in performance, safety, efficiency and technology, you get classic muscle car styling with all that you expect (and more) from a modern car.
Choices, choices, choices...
Not sure what Challenger is right for you? Country Hills Dodge has six versions for you to choose from ranging from the economy-minded 305 horsepower SXT to the tire-torching 707 horsepower Hellcat.
What to do next
Drive one. See for yourself how much fun a car can be.